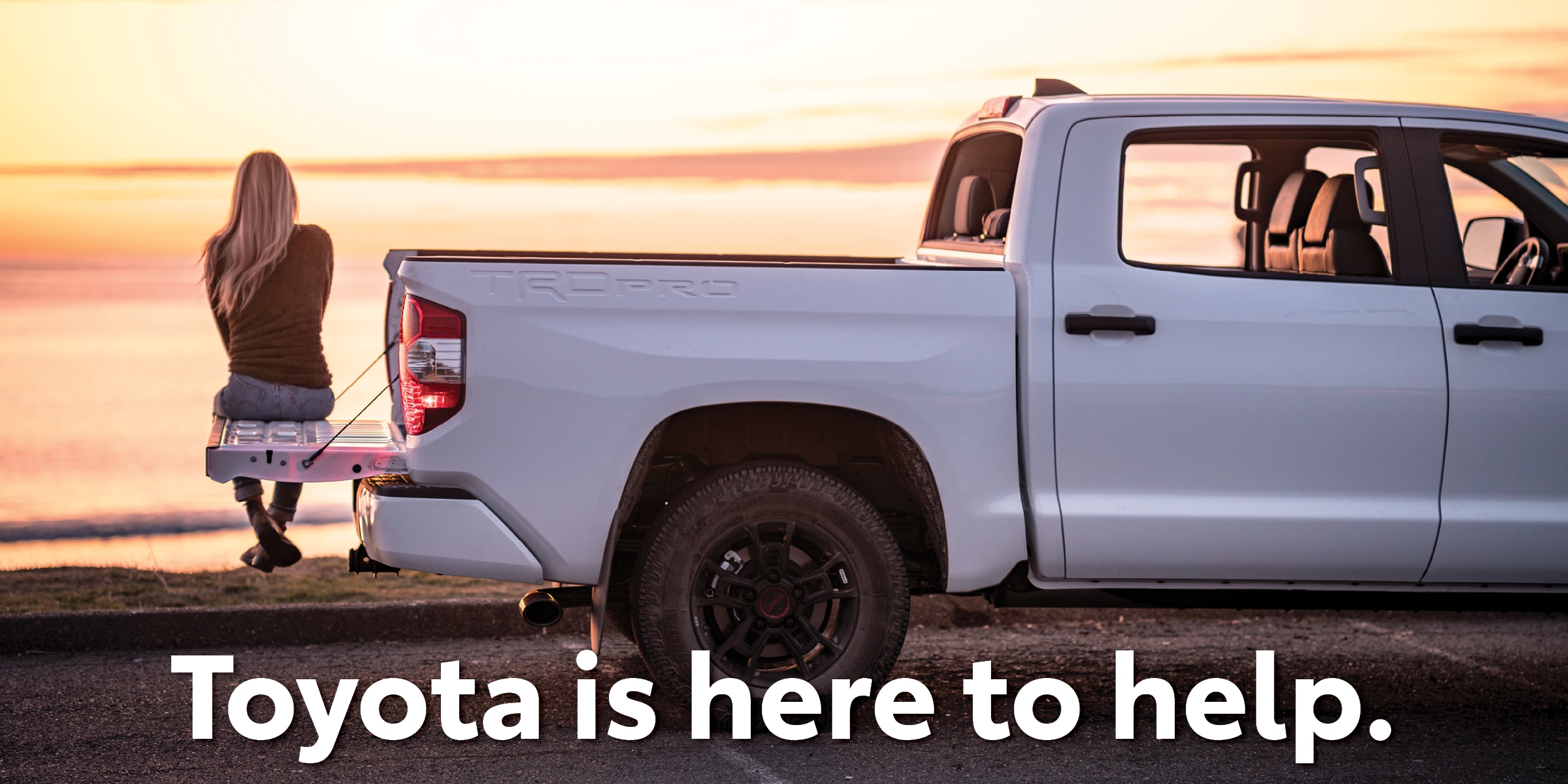 What Toyota is doing to Support Vehicle Sales:
For all contracts on New and Certified Toyota Vehicles, we're offering a 90-day payment deferral
This applies to Tier 1+ through Tier 3 customers, maximum term 72 months
The offer is good through April 30, 2020
There's a lot of uncertainty right now but Toyota wants to reassure you that they have a team that's monitoring the news and the market to make the best decisions to support you.
As the situation continues to unfold, they'll carefully evaluate ways to ensure that they do what's right for you and all Toyota customers. 
*Please see dealer for full details.
Have a question? Ask us here.