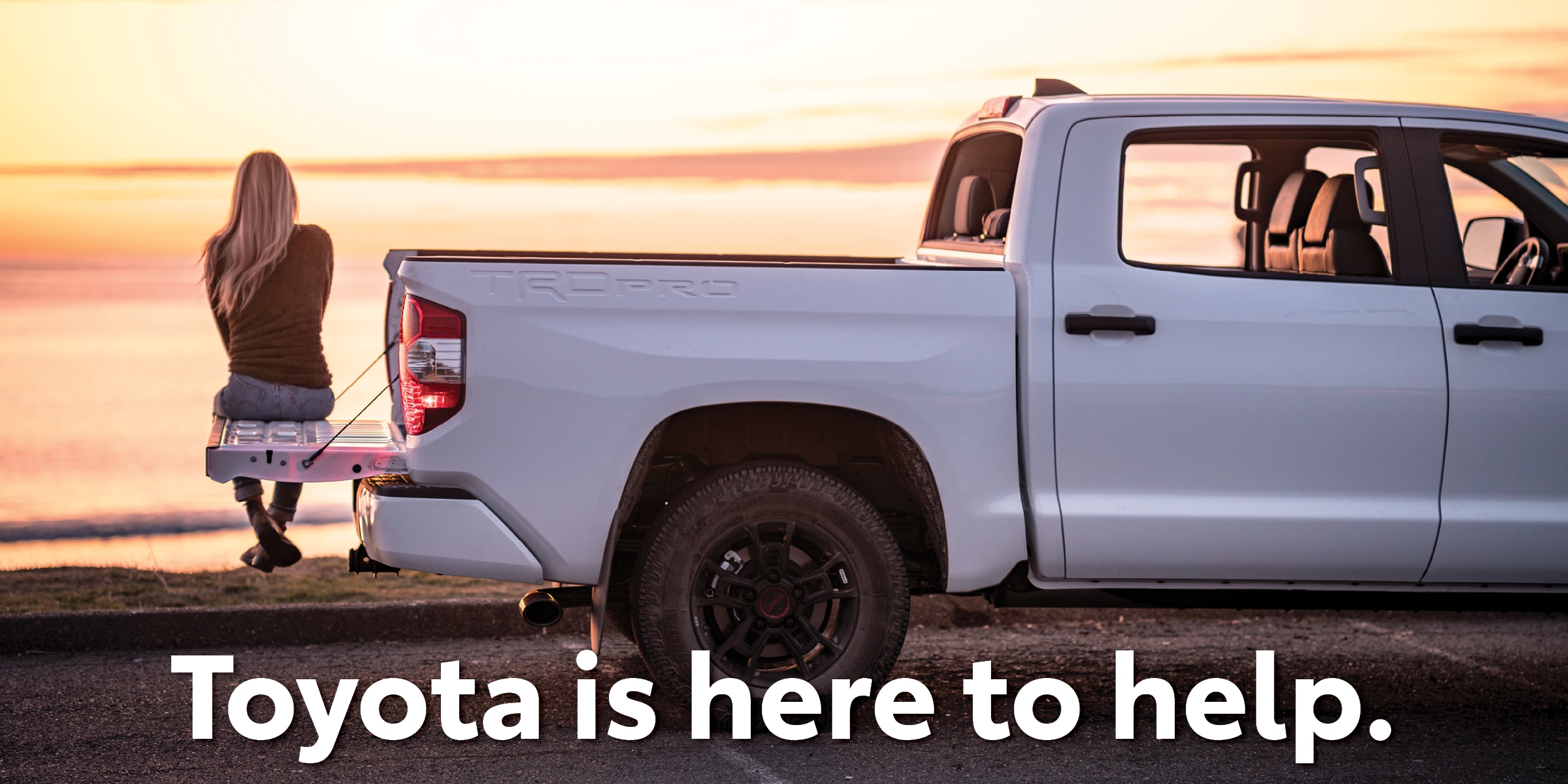 Right now, to help support clients in need of a new car but are unsure of their immediate financial situation, Toyota is offering a 90 Day Payment Deferral on all new and Certified Pre-Owned Toyotas. If you're in need of a new or pre-owned vehicle, we'd be happy to get you on the road without any payments for up to three months!* Just give us call at (603) 354-5100 or start shopping online
here
to get started now!
First Payment Deferral: Eligible customers may choose to defer their first payment on all new and Certified Used Toyota financing for up to 90 days. Interest will continue to accrue during the deferral period. Offer lasts from May 5th, 2020 through June 1st, 2020.
For current customers: For all lease end questions and other issues, please contact our dealership or Toyota Financial Services and you'll be on the road to figuring out your best options quickly
There's a lot of uncertainty right now but Toyota wants to reassure you that they have a team that's monitoring the news and the market to make the best decisions to support you.
As the situation continues to unfold, they'll carefully evaluate ways to ensure that they do what's right for you and all Toyota customers. 
*Please see dealer for full details.
Have a question? Ask us here.
Hours
Monday

8AM - 7PM

Tuesday

8AM - 7PM

Wednesday

8AM - 7PM

Thursday

8AM - 7PM

Friday

8AM - 6PM

Saturday

8AM - 5PM

Sunday

Closed